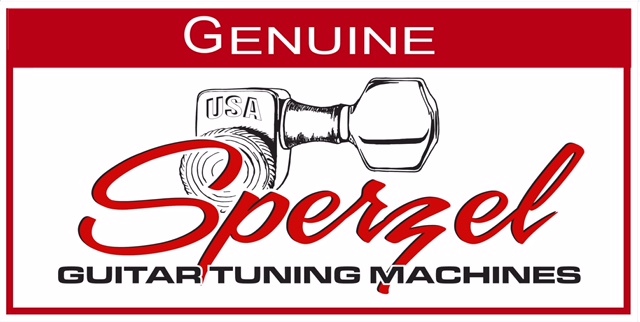 FAQ
Frequently Asked Questions
Before you use our order form to send your order for your custom tuning machines, here are a few points to help make your purchase a little easier.
Tuning Ratio

Sperzel Tuning Machines feature a 12:1 ratio.

7 & 8 String Sets

We are pleased to offer you tuners with the configuration you need for your guitar.

Available Now!
Trim-Lok graduated or non-graduated post heights
Choice of string hole sizes: .078 or .085

Required Holes

In order to mount Sperzel Tuning Keys on your guitar you will need hole sizes of 10mm or 25/64"

6 in line vs. 3x3

6 in line tuners have staggered post heights to eliminate the need for a string tree.

Short Post — high E & B strings
Medium Post — G & D strings
Tall Post — A & Low E strings

3x3 tuners are one post height.

Please note that 3x3 and 6 in inline are NOT interchangeable and you MUST order the correct set for your headstock.



Reversible Tuners

You can Reverse Sperzel Tuners and Our Bass tuners. See our Youtube videos on how to reverse Sperzel tuners and as of 2014 you can also reverse our Bass tuners.

Can you take a 6 in line set and make it 3x3?

We do not recommend doing this because most 6in line sets come with staggered post And the short post we have to much down pull at the nut , also most 3x3 have Tilt back head stocks.

Staggered Post vs. All one Post Height

We make Staggered Post sets for FLAT style headstocks ie, Fender type guitars. With the staggered post there is no need for the use of string trees that deaden string vibration and better down pull at the nut. All one post height sets are made for ALL TILT back head 3x3 or 6 in line ie. Gibson, ESP etc. it is important to EXPLAIN this when ordering tuners. Exceptions custom builders can order special configurations.
Ready to Order? Fill out our order form and we will contact you soon!