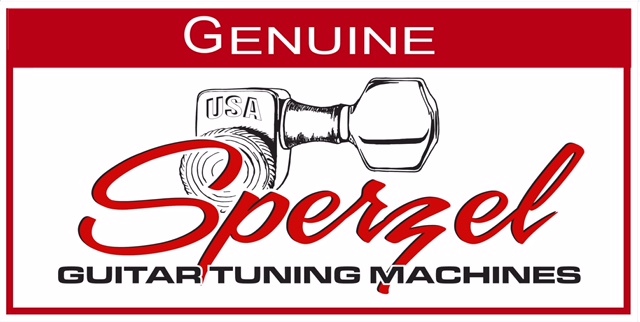 7 & 8 String
We are pleased to offer you tuners with the configuration you need for your guitar. You get the same outstanding quality and reliable tuning you expect from Sperzel, but in 7 and 8 string sets.
Available Now!
Trim-Lok graduated or non-graduated post heights
Choice of string hole sizes: .078 or .085
Same great custom options
Required Holes
In order to mount Sperzel Tuning Keys on your guitar you will need hole sizes of 10mm or 25/64"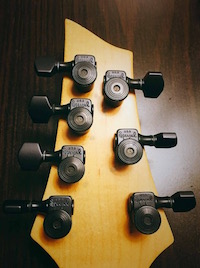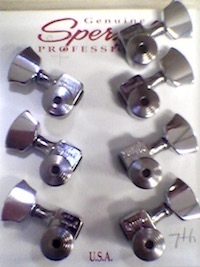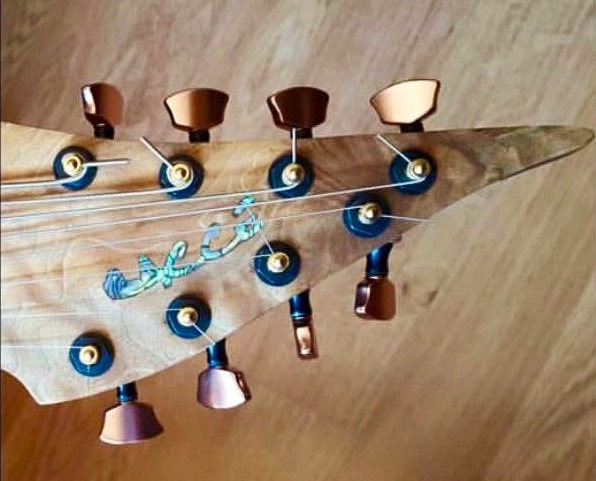 Custom Sets
With Sperzel you are not stuck with the traditional 6 string, or even the 7 or 8 string sets. We make ANY number combo you need for any string instrument. Whether you need 2 or 18 tuners, we customize to your building needs so you can always sound your best!